SMS Marketing
SMS marketing, which stands for short message service marketing, is a strategy that allows businesses to send messages to customers via text. In other words, SMS marketing simply refers to text messaging. Businesses can send text messages to prospects and customers to increase brand awareness, boost engagement, and even generate sales. There's really no shortage of reasons to send SMS marketing messages. Here are just a few ways you can use them:
Offer a Coupon
Promote a Sale
Announce New Products
Send Updates and Notifications
Create Appointment Reminders
Collect Customer Feedback
The Top 3 Benefits of SMS Marketing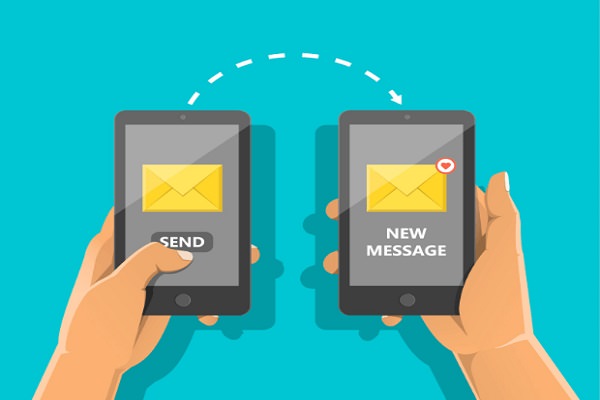 While some marketers think SMS marketing is dead, preferring to use email marketing to get in touch with their customers, there are many advantages of SMS marketing that can't be beat, including:
Lightning Fast Delivery
Mobile marketing is lightning fast. When you send out a text message, it gets delivered immediately.
Much Higher Open Rates
When users get an email marketing message, they have to "check" their inbox. This means receiving a notification, opening up a mobile app, and scanning through the messages in their inbox. And with so many email and social media notifications on a daily basis, users are more likely to ignore them.

But, with SMS marketing, users will be instantly made aware of a new message with a text notification. Since people usually get texts from their friends and family, those notifications are less likely to be ignored.
Higher Response Rates
Not only do SMS marketing messages get opened by users more frequently, but they also have higher response rates too.

The average response rate for SMS marketing is 45%. Your response rates can show you if your SMS marketing messages are effective.

For instance, if a particular message has a low response rate, you can tweak your message and send it again. If more users respond the second time, you know you're on the right track. Plus, higher response rates can lead to more sales.
Conclusion
The 21st century is marketing world. One cannot survive if he lacks behind in the digital arena. In order to excel, we must learn the basic Social Media Marketing skills on our fingertips. Also Digital Marketing Agencies as GSE help companies build successful Customer relationships through strong online platforms as Facebook and Instagram.
The research and practice of digital marketing is improving with the advancement of technology.
The advancement in technology fosters multifaceted opportunities and at the same time poses unprecedented challenges for the marketers.
Marketers make use of Digital Portfolio as a platform to promote a professional brand by defining the product in a manner that adds credibility.
In the present era, buyers expect knowledge that offers potential solution to their product related problems.
The strong visibility of the organization or the brand through digital marketing allows the consumers to develop perceived knowledge about the brand.
By the spread of word of mouth and getting recommendations from their connections assist the users in making active decisions about purchasing.