Web Design and Web Development
Web development refers in general to the tasks associated with developing websites for hosting via intranet or internet. The web development process includes web design, web content development, client-side/server-side scripting and network security configuration, among other tasks. Web design refers to the design of websites that are displayed on the internet. It usually refers to the user experience aspects of website development rather than software development.
Web design used to be focused on designing websites for desktop browsers; however, since the mid-2010s, design for mobile and tablet browsers has become ever-increasingly important.
A web designer works on the appearance, layout, and, in some cases, content of a website. Appearance, for instance, relates to the colors, font, and images used. Layout refers to how information is structured and categorized.
A good web design is easy to use, aesthetically pleasing, and suits the user group and brand of the website. Many web pages are designed with a focus on simplicity, so that no extraneous information and functionality that might distract or confuse users appears.
As the keystone of a web designer's output is a site that wins and fosters the trust of the target audience, removing as many potential points of user frustration as possible is a critical consideration.
Top 6 Basic Elements of Web Design
Unlocking a robust design for your new or existing website can seem like a magical process of transformation, creation, and combination. Professional themes and templates abound for nearly every business objective and creative endeavor — but there always seems to be something missing that makes the alloy not quite as strong as you envision it needs to be.
The design of your website, much like the mysterious recipe for gold, is a complicated, mysterious, sometimes infuriating process — that is worth getting exactly right.
Web design is more than just visuals and aesthetics; it also affects your SEO and rankings, powers your audience's perceptions of your brand, and influences your visitors' behaviors. Your site's design and layout affect your entire web presence.
1. Overall Layout and Visual Appearance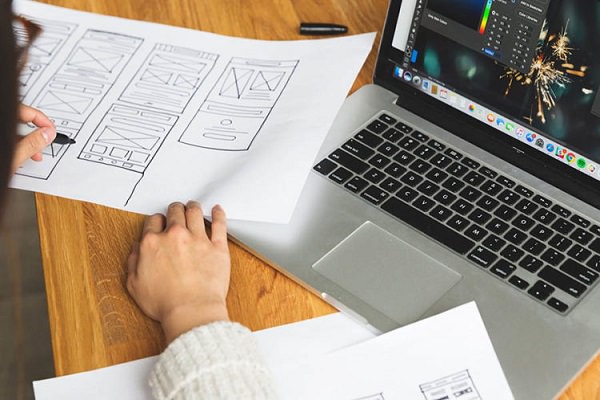 Your site's overall look is, of course, a crucial component of web design. GSE is using these broad terms to cover a range of reactions you want your visitors to have.
First impressions are critical, so you want to wow your audience as soon as the page loads. That means your design should align with a handful of soothing adjectives.
It should be simple, familiar, intuitive, clean, and accessible. Use plenty of whitespace (or padding and margins) to give the elements of your site room to breathe, and use grid-based designs to keep design items organized and orderly.
2. Color Scheme
Finally, the elements you were probably expecting the most once you started reading. Your color palette and fonts will directly inform your visitors' opinions of your site and are what most novice designers' start with. Trust us, the groundwork you've done so far will set you up for greater success.
3. Typography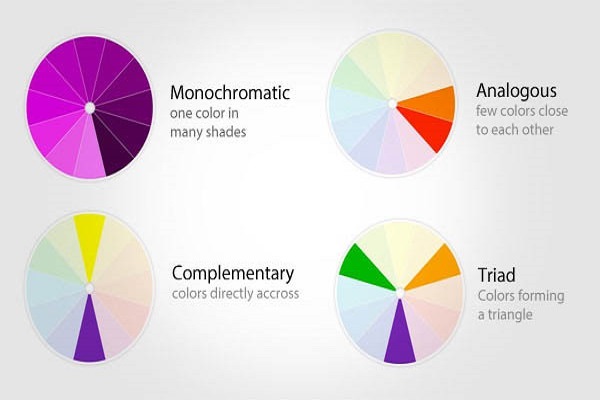 The same industry and demographics principles can generally be said for the typography, or fonts, you choose to communicate your message.
Your text should be easily readable, which generally means body copy should be at least 16 pixels.
Using a complementary font is ideal for headings or accents, but don't go beyond three typefaces or unnecessary sizing adjustments.
Of course, you'll want to make sure there's plenty of contrast between your text and the site's background colors, which generally means a light color paired with a dark tone — avoid that piercing red-font-on-green-background eyesore.
4. Content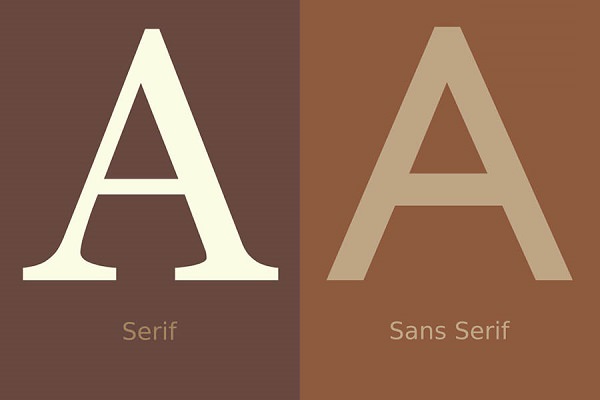 Just as interior designers don't stop once the walls are painted, you're not done once you've got the layout, color scheme, typefaces, and pretty elements of your choosing picked out. Time to bring in the sofa and hang family pictures on the wall — by paying attention to how you're messaging interacts with your design. Your site visitors and potential customers want information quickly.
In essence, web design refers to both the aesthetic portion of the website and it's usability. Web designers use various design programs such as Adobe Photoshop to create the layout and other visual elements of the website. Web Developers on the other hand, take a website design and actually make a functioning website from it. Web developers use HTML, CSS, JavaScript, PHP and other programming languages to bring to life the design files.
Small- and medium-sized companies looking for a website or a re-design of their existing website may be confused by the blurred lines surrounding the terms "Web Design" and "Web Development."
Although there are individuals that are able to do both, many companies have dedicated designers which create the website layout and then hand the design files over to a programmer who completes the development stage.