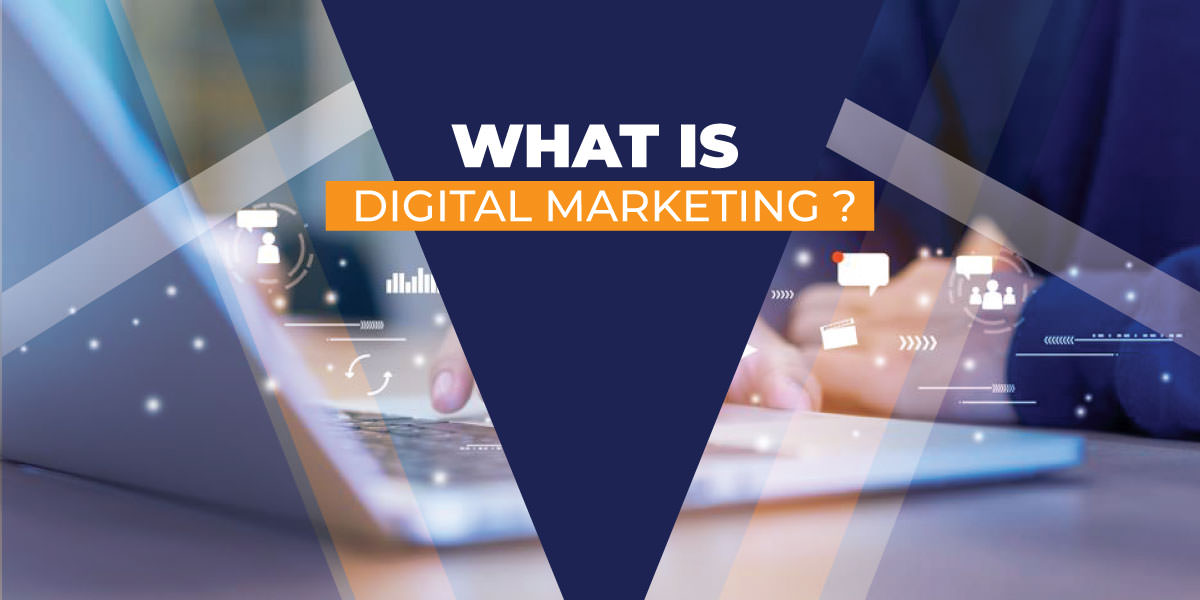 What is Digital Marketing?
• What is Digital Marketing Urdu?
• What does Digital Marketing include?
• What is the definition of Digital Marketing?
What is Digital Marketing Urdu?
Whenever a business run a promotional complain in conventional way in Pakistan it does promotes its products or service to people, there is high possibility that the majority of the customer don't understand English that well. To deal with this problem businesses run their campaign in the native language as well as English.
Today is the era of digital marketing. Many businesses are using the medium of
digital marketing
to communicate their offerings with their customers by the medium of internet.
The main problem to communicate on the web with customer was still the language, to solve this problem many businesses started running the promotional campaigns online in 2 languages, English and Urdu.
The advantages of digital marketing in Urdu are following:
• We can run a targeted advertisement campaign.
• Reach global audience by running advertisement campaigns both in Urdu and English
• The organizations have to pay the low cost to run their advertisement campaigns online and if an organization follows the traditional way of marketing it would cost them very high.
• You can offer your clients the offer that suits you best, and they are more likely to accept because they will understand it better.
• The digital marketing campaign is run on social media usually, it sometimes gains the value of a social currency, and people share it and it becomes viral.
Thus an organization can excel if it follows Digital Marketing Urdu on local basis as well as globally because it followers advertisement both in English and Urdu.
What does Digital Marketing include?
Digital Marketing usually includes various digital mediums to reach the audience. The best thing in
digital marketing
campaign is, its performance is measurable and it is much cheaper as compared to conventional marketing.
It includes following tools:
• Search Engine Marketing
Search Engine Marketing includes both and unpaid methods to appear in the search result of the user when he searches for you.
• Social Media Marketing
In Social Media Marketing is used to build good relations with customers by interacting with them in real time.
• Pay Per Click Advertisements
This is a very popular tool used in digital marketing in Pay per Click advertisement advertiser have to pay Google only when someone click on the ad appeared in the search result.
• Content Marketing
In Content Marketing company create and distribute content for their targeted audience in order to spread awareness.
• Affiliate Marketing
It is a type of marketing in which the company affiliates himself with business and pays commission to the affiliated brand for the traffic he/she generate.
• Email Marketing
It is type of marketing company engage with customer by sending them informative emails. We share information like about new products, blogs, or any new offers with the customers.
• Instant Messaging Marketing
This is very useful type of marketing though which company communicates with customers to engage with them and measure the real time performance of the campaign.
What is the definition of Digital Marketing?
The mobile phone users are increasing day by day and according to the definition of marketing, marketing is all about engaging with customers at right time and right place. as this is era of digital marketing, people are using their phones most of the time, so by using any electronic media or internet the communication and engaging with customers is called the digital marketing.
The conventional marketing involves the use of print media, phone communication or even physical advertisement to engage and communicate with customers but even then the ways to communicate with customers were few. Digital Marketing involves the use of many digital or electronic tactics to engage, communicate and get feedback from customers in real time.
The performance of digital marketing campaign is always measurable. this is the best thing about digital marketing. Now day's companies can use one or multiple digital marketing tools to communicate with customers through internet or electronic media depending upon the budget and requirement.
Following things are included in the digital marketing:
Search Engine Optimization is using tactics to appear in the search result of the user for free. Paid advertisements includes appearing in the search result of the customer by paying Google certain amount. Social Media Marketing is used to engage and develop good relations with customers.
Pay per click advertisement is also like paid advertisement by in it the advertiser pay only when someone clicks on the advertisement. Content marketing involves creation and distribution of content for the targeted audience. There are many other tools like email marketing, affiliated marketing, instant messaging marketing etc too.